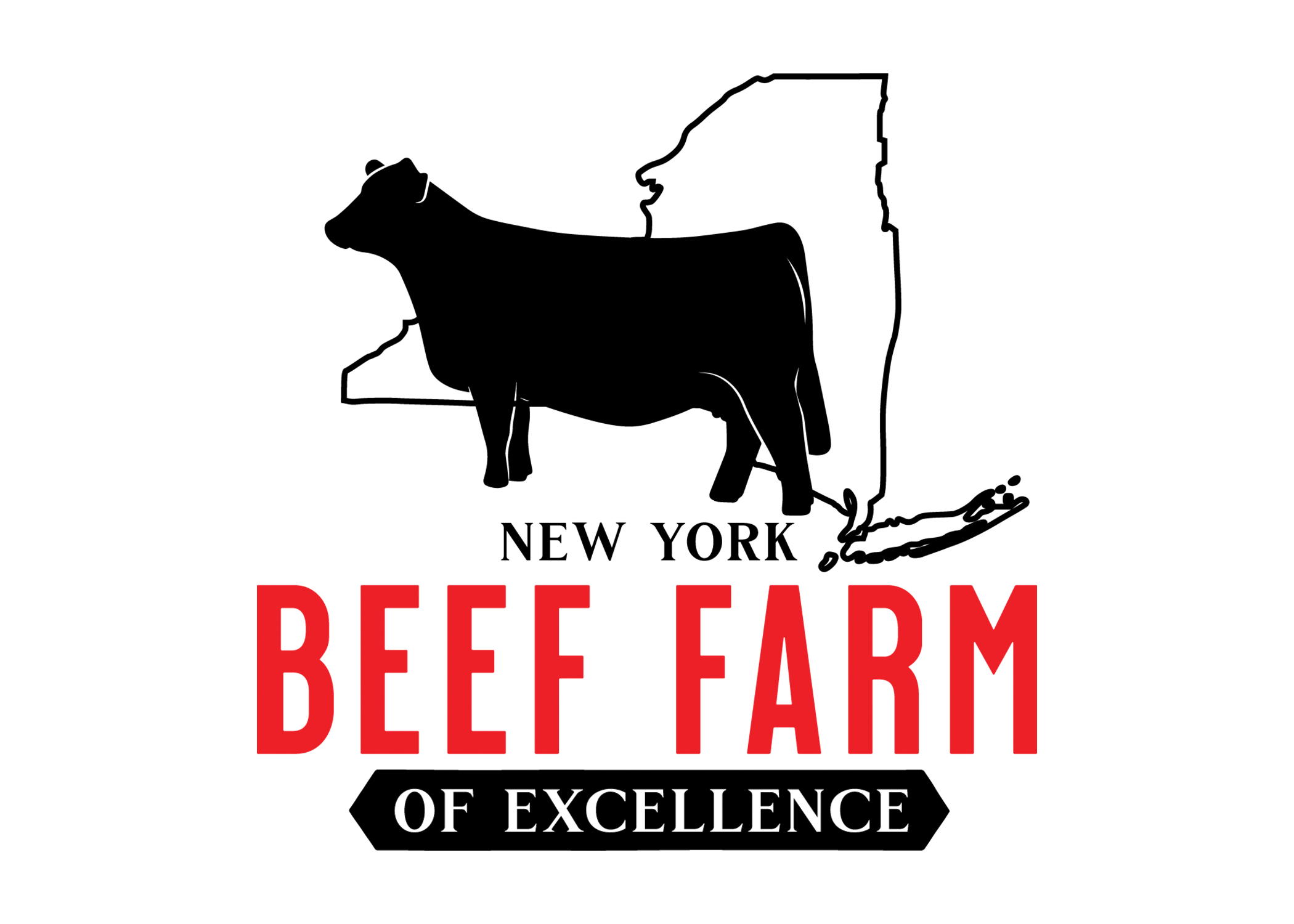 In 2022 NYBPA helped launch the "Beef Farm of Excellence" award program. This program was designed to pull back the curtain for beef farms that not only have roadside appeal but strive to produce the best overall quality beef and increase consumer confidence in NY beef. These farms must go through a stringent application process and qualify on a point system, explaining and exemplifying their herd management practices and vaccination protocols as well as overall agricultural management practices as it relates to the land and water. The program's goal is to simultaneously award elite beef farms while continually bridging the information gap between the consumer and the farm with this positive performance program, thus, raising consumer confidence in how and where their beef is produced here in New York.
The 2023 Program year has started. Applications are due by August 31st and judging will take place in September and October of the program year. Qualifying farms will be notified in November and awarded signs at the 2024 NYBPA Annual Conference in Syracuse in January. The program is also looking for sponsors. If interested see letter below. For questions, contact the Beef Farm of Excellence Committee chairs.
Thank you to our 2023 program sponsors thus far which includes Gold Sponsors: Trowbridge Farms, Ghent NY and Farm Credit East and Bronze Sponsors: Hidden Canyon Farm Enterprises of Lyons, NY and Pine Creek Farm & Feed of Lyons, NY.
2022 Beef Farm of Excellence Awardees
Cast Iron Acres, The Castine Family, Altona
Easton Station Farms, Jeremy & Erin Perkins, Greenwich
Garry Wilson Beef, Garry Wilson, LeRoy
Maple Row Farm, Pam Armstrong, Clarence
Moon Meadow Farm, Ted & Cathy Card, Jamestown
Pine View Farms, Ed Koss, Turin
Snells Bush Farm, Dominick Porco, Little Falls
Thousand Acre Farm, Chris & Christina Cornelius, Delanson
Trowbridge Farms, The Trowbridge Family, Ghent
Valley View Farms, Nathan & Chelsey Nelson of Machias